Wrestlemania 37 Stage Set Progress Photos
WWE is putting the finishing touches on the set for Wrestlemania 37 inside Raymond James Stadium in Tampa, FL.
Over the years, fans have been excited to see a sneak peek at the construction, and new photos reveal the current progress.
New photos courtesy of WFLA show inside Raymond James Stadium, including the massive ship being built at the entrance stage.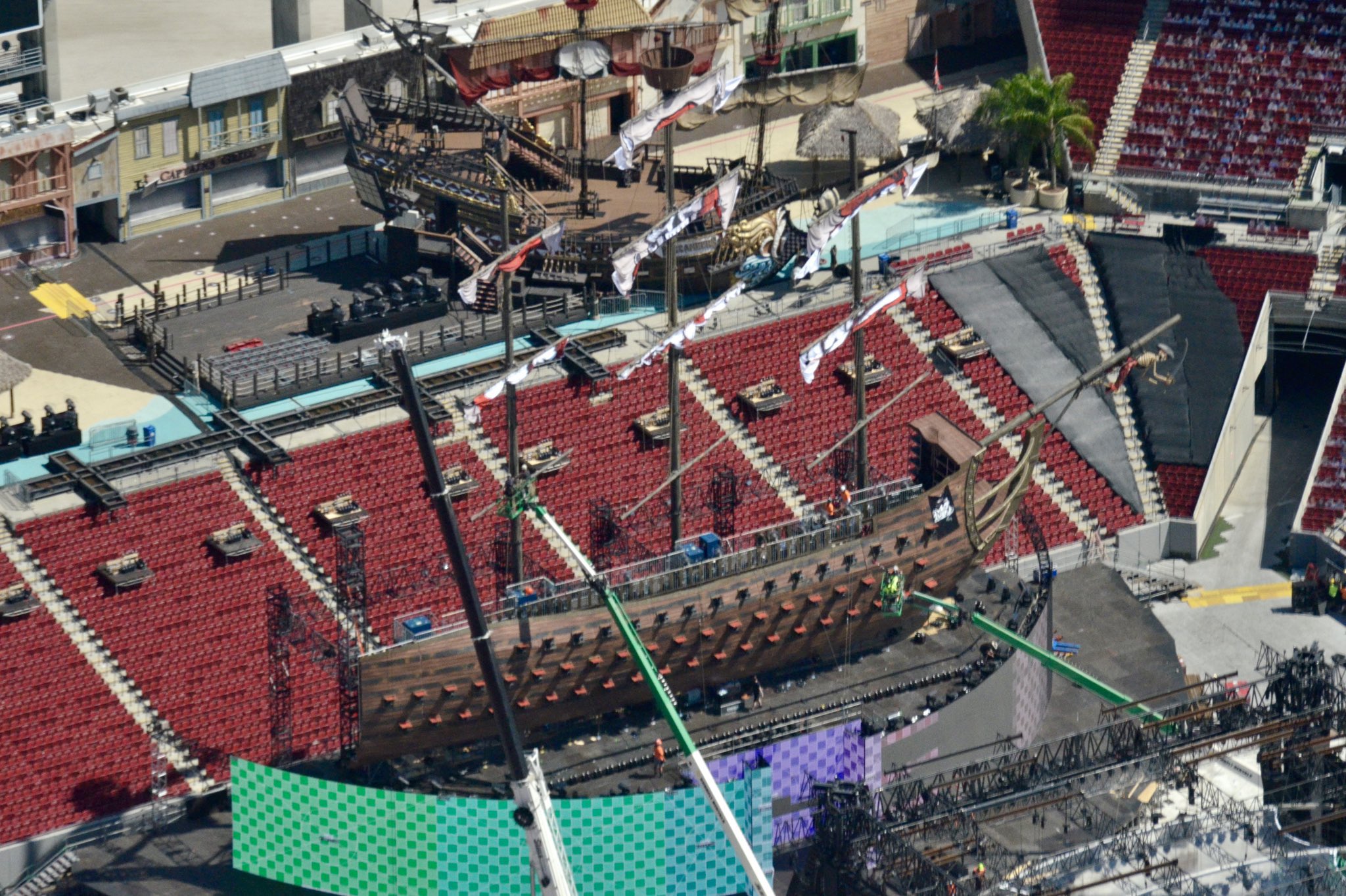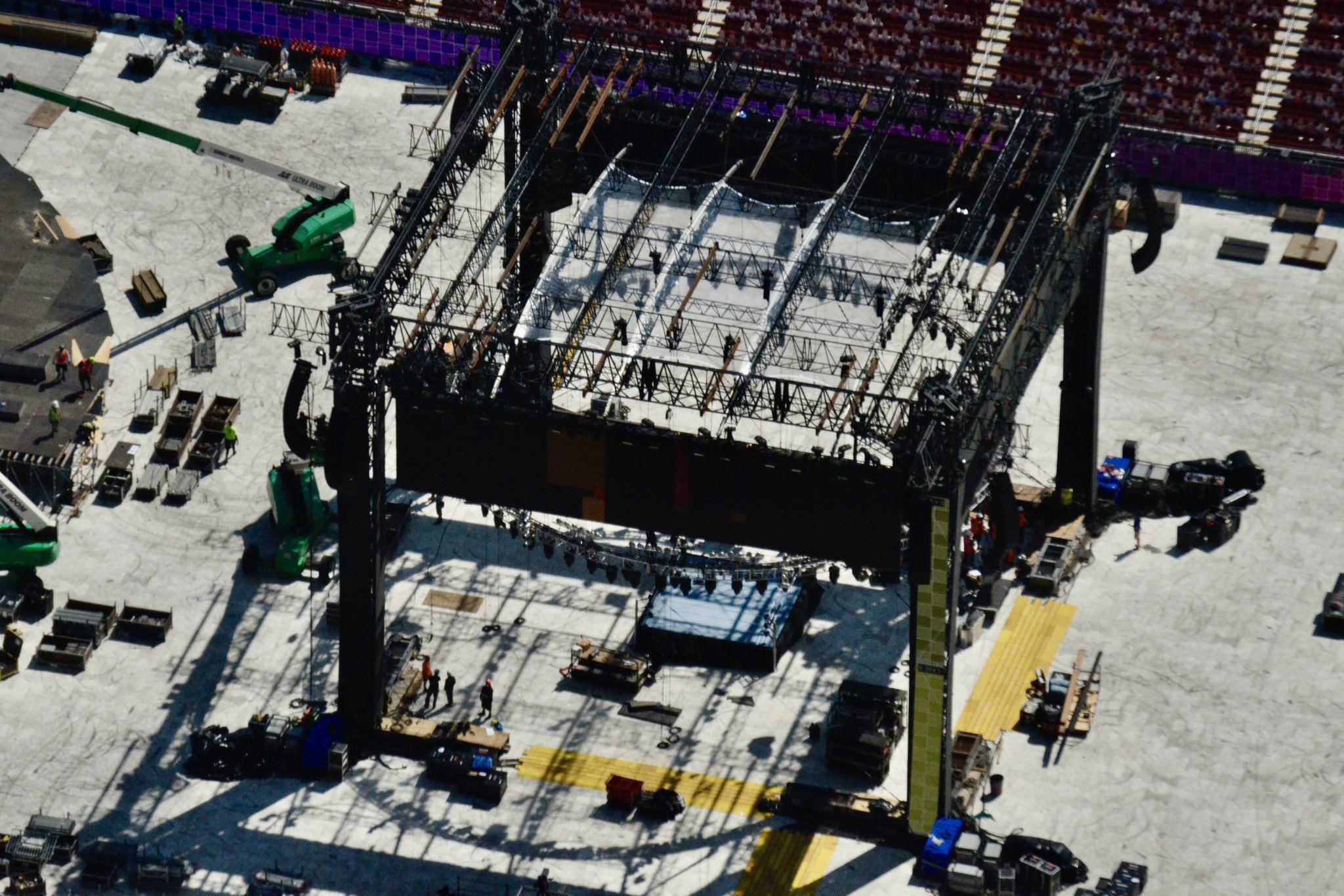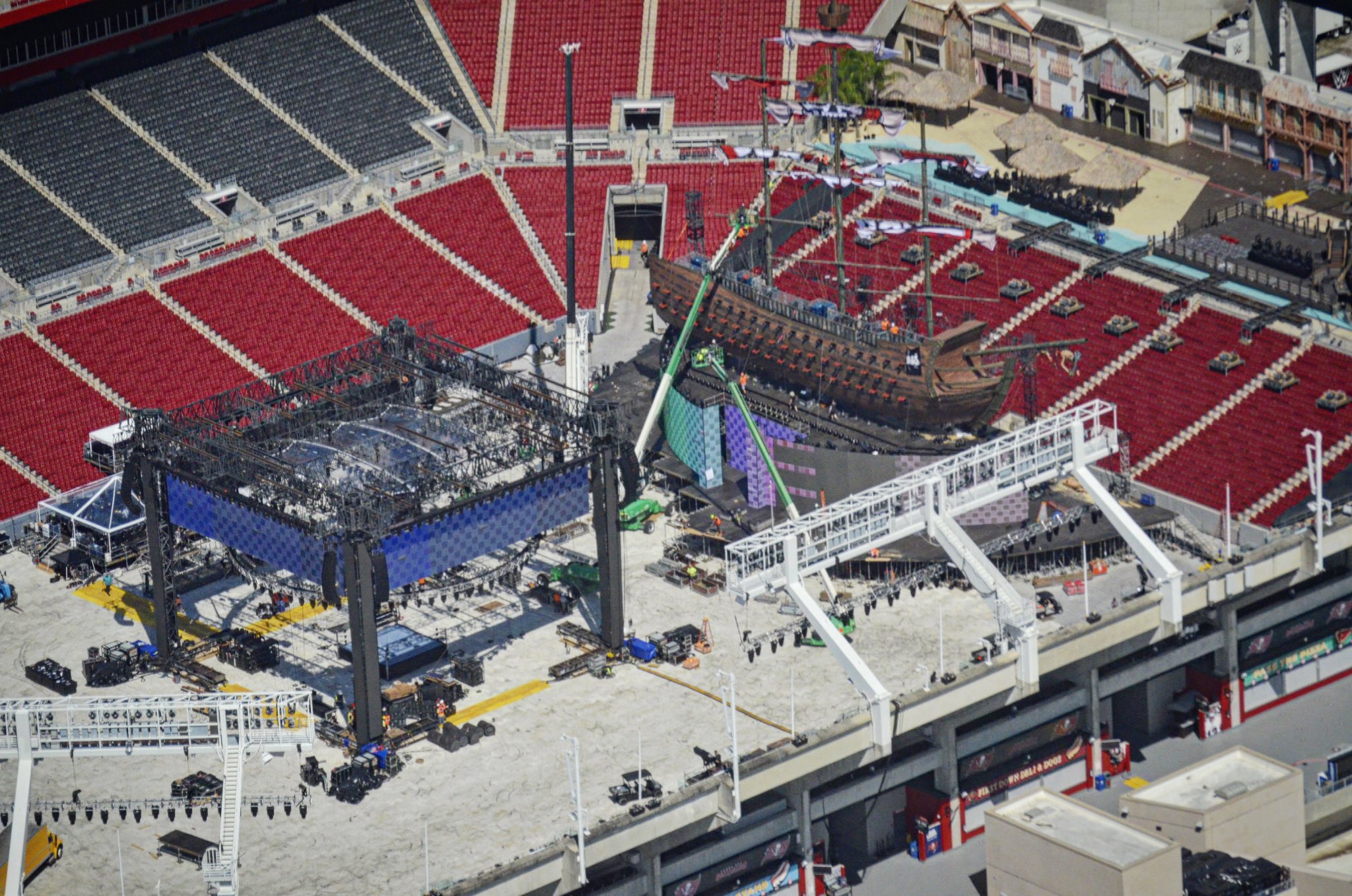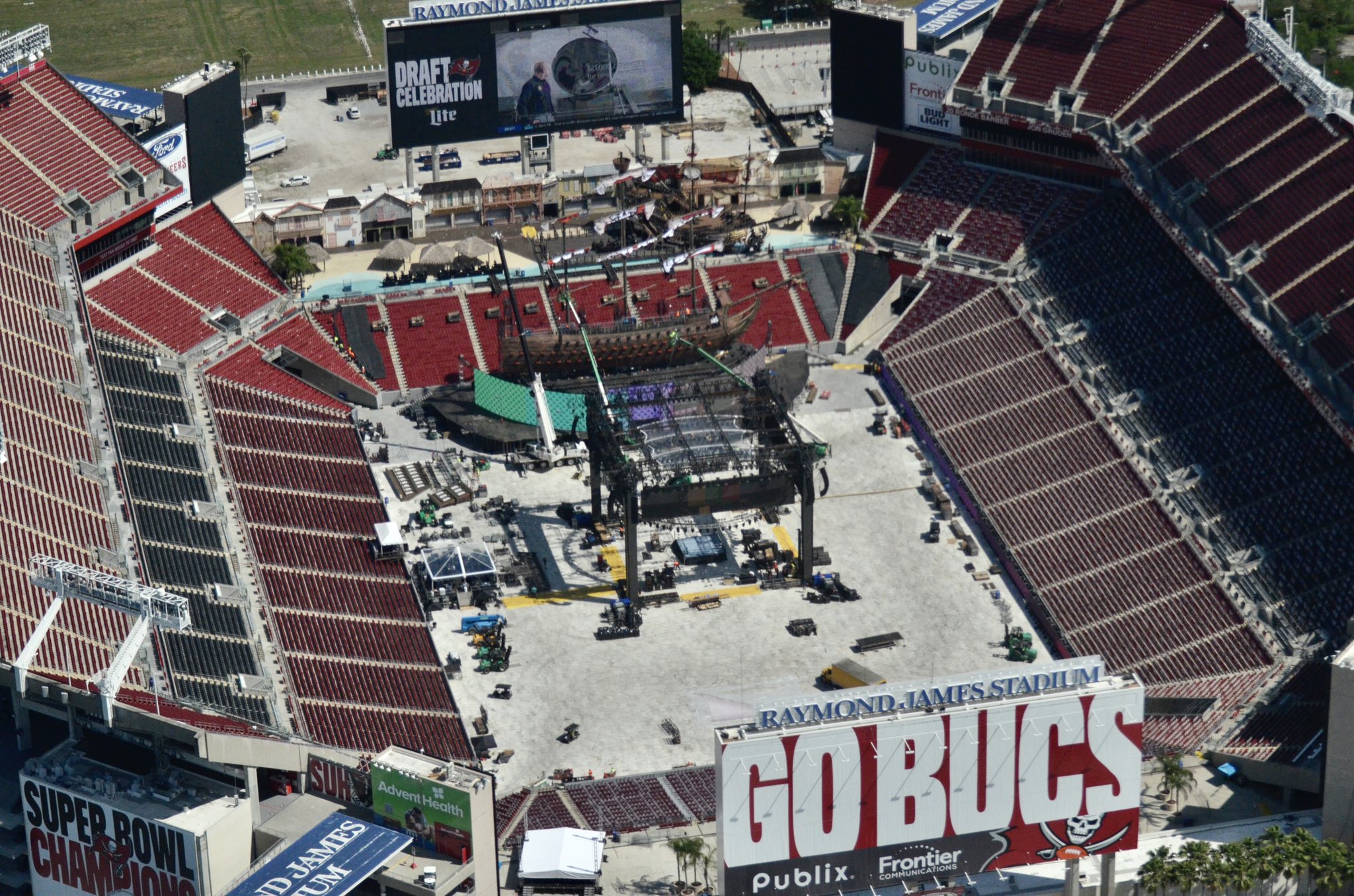 WWE appears to have cardboard fans inside the stadium, something that has been discussed in the past.
Over the weekend, Action Jax FPV shot some drone footage over Raymond James Stadium. At the time, he was unaware he captured the construction of Wrestlemania, and thought crews were setting up for a concert.
Drone footage of the Wrestlemania 37 stage construction.

Video Credit: Action Jax FPV pic.twitter.com/oSPX3EWSNt

— HeelByNature.com (@HeelByNatureYT) April 3, 2021
WWE is anticipating 25,000 fans for each night of Wrestlemania. Tickets are being sold in pods, with social distancing rules in place. Fans will be subject to wellness screenings including temperature checks. The event also has a face-covering policy, with free masks given upon entry. Also, tickets and concessions will be contactless.
WWE Wrestlemania 37 will take place at Raymond James Stadium on Saturday, April 10, and Sunday, April 11. The event will air live on PPV, Peacock, and WWE Network.