Ivar of The Viking Raiders suffered an injury more serious that originally thought during last week's episode of Monday Night RAW.
After attempting a dive outside the ring, he signaled an "X" indicating an injury did occur. At the time it was unknown what exactly happened,  WWE issued a statement saying he suffered a cervical injury, and was expecting to make a full recovery.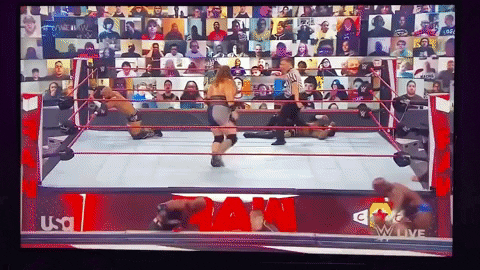 Bryan Alvarez provided an unfortunate update during Monday's edition of Wrestling Observer Live, stating Ivar is scheduled for neck surgery on Tuesday in Birmingham, AL.
"As it turns out it's serious, and tomorrow in Birmingham he will be getting neck surgery" Alvarez stated. "According to Dave he's had neck issues for awhile now"
It's unknown how long he will be out of action for, and whether his partner Erik will also take time off. As more details are known, an update will be provided.
---
Before you leave, take our quick five question quiz of the week!
WWE Universal Champion Quiz